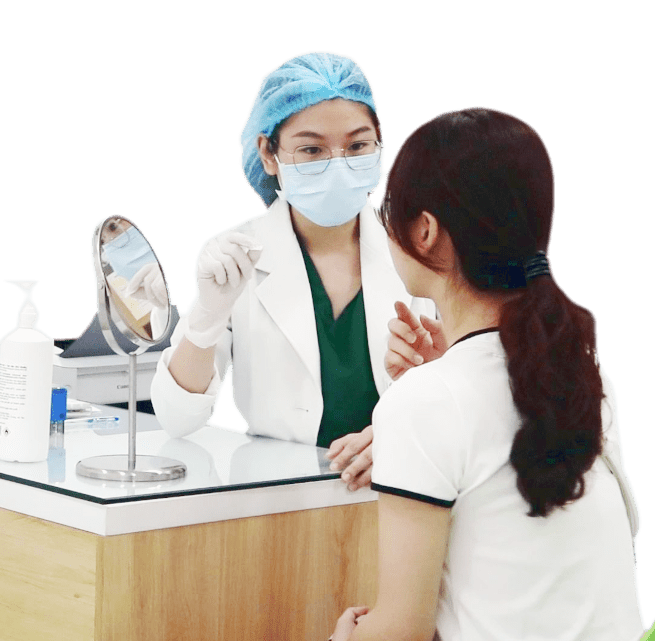 Overcome post-acne skin defects, return smoothness and youth to your skin
After successful treatment of acne, the skin often encounters problems such as acne scars, large pores, uneven skin tone, and less youthfulness. At that time, the skin needs restorative treatments to help overcome the consequences of acne and restore its smoothness and brightness.
Treating these skin problems requires a skillful combination of the Dermatologists' expertise with modern aesthetic technologies and the cosmeceuticals used for daily skincare.
Aiming to bring smooth and bright skin back to customers, Dermatologists and Pharmacists specialized in cosmeceuticals at Doctor Acnes Clinic have designed specialized treatment regimens to help overcome skin defects in various post-acne skin problems. These regimens are based on up-to-date international dermatological guidelines, clinical evidence of efficacy, and safety in the medical literature and are continuously optimized by our medical staff.
In addition, laser and phototherapy technologies at Doctor Acnes Medical Clinic use genuine machines, which are 100% new, approved by FDA, and officially imported into the Vietnam market with full certifications to help ensure the best treatment efficacy.
Besides efficacy, safety in treatment is always our top priority to absolutely avoid cross-infection and complications from treatment. At Doctor Acnes Medical Clinic, we apply infection prevention and control procedures according to the standards of the Ministry of Health.
The longer the post-acne defects are left, the more difficult it is to treat. So, what are you waiting for while not contacting the Clinic for advice on the best treatment regimen?
Direct Consultation with
Dermatologist
Sign-up here for advice on the most suitable course for your skin as well as post-treatment skin care methods.
CONTACT